Yotsuba to! by Kiyohiko Azuma
Yotsuba's daily life is full of adventure. She is energetic, curious, and a bit odd—odd enough to be called strange by her father as well as ignorant of many things that even a five-year-old should know. Because of this, the most ordinary experience can become an adventure for her. As the days progress, she makes new friends and shows those around her that every day can be enjoyable. (My Anime List)
Childhood is perhaps the most magical stage in life. You could lose yourself in a puddle of water, take all afternoon watching a line of ants, turn a pillow into a horrible monster and savor a glass of milk as if it's the last drink you'll ever have. Even if you're simply staying at home with a pile of paper and a crayon, you could make the best out of it.
This is the premise of Yotsuba to!, the everyday life of a six-year old which we all could relate to. Yotsuba's pleasures are eating dad's homemade curry, drawing her neighbors, catching cicadas, as well as vandalizing, shooting people, slapping adult goats for eating the younger goats's carrot, and climbing electrical posts because she love cicadas. Each day is an adventure for a child.
It's amazing how Kiyohiko Azuma translates this simple premise visually, bringing out our reminiscent childhood memories in a humorous but accurate manner. We see Yotsuba interact, ask lots of question and participate in festivities and traditions with a child's inexhaustible energy and glee. She was a breathe of fresh air and she made my gloomy, jobless days lighter.
Azuma's art style is clean and simple. His character designs are plain-looking yet he draws Yotsuba more cartoonishly and gives her an array of facial expressions that makes her different from the other characters as if showing us that Yotsuba is indeed a unique thing in this world. He also fills panels with silence– the funniest scenes are those without text– and makes way for his amazing, detailed backgrounds that gives you a sense of serenity and fascination not unlike Yotsuba's. You could compare Yotsubato! to Bill Watterson's Calvin and Hobbes minus the social and philosophical tattle. Like Watterson, Azuma creates an atmosphere, sometimes for the sake of it, and brings out the humour with natural ease and simplicity.
The Verdict: 5/5 Stars
This manga made me laugh, cry (laughing)  and when I reached the last chapters, I was surprised to find myself almost in tears. It is perhaps one of my best reads this year that reminded me that I was once Yotsuba and I was once a child.
---
About the Author/Artist: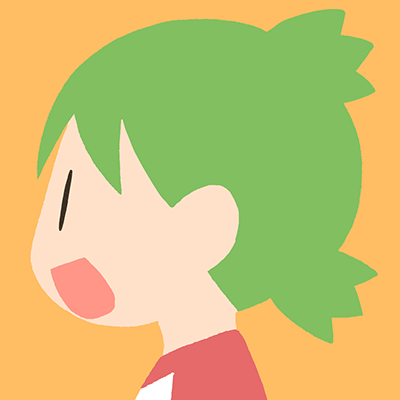 Kiyohiko Azuma was born on May 27, 1968 in Takasago, Hyôgo Prefecture, Japan. He graduated from Hyôgo Prefectural Kakogawa East High School in Kakogawa and Kobe Design University.
His most well-known work is Azumanga Daioh, which was a yonkoma (4-panel) manga about a group of high school girls. Azumanga Daioh! was also adapted as a successful anime series, but to date, Azuma has no plans to adapt Yotsuba&! as an anime. About Entertainment | Twitter